MG Faculty recongnized at the 24th Annual Faculty and Staff Recognition Reception held Feb. 4, 2013.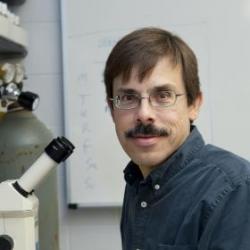 Mark Seeger was nominated by undergraduate Mortar Board Member Jessica Prokup for his outstanding mentorship during her undergraduate research in his lab.
Andrea Doseff was nominated by undergraduate Sphinx Senior Class Member Justin Tossey; as you know Justin has won numerous awards for the research he conducted in the Doseff lab.