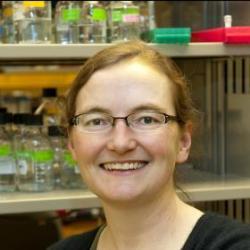 We are very pleased to announce that Helen Chamberlin's outstanding mentorship and diversity contributions have been acknowledged by two university-wide awards.
At the Denman Research Forum held May 9th Helen received the 2012 Distinguished Undergraduate Research Mentor Award. To qualify for this award, a faculty member must be nominated by mentees and winners among the 2012 70 nominees are chosen by an OSU-wide student committee.
On May 5 Helen officially received the 2012 University Distinguished Diversity Enhancement Award. This award acknowledges Helen's outstanding contributions to diversity in undergraduate didactic and research education and in the MBI.