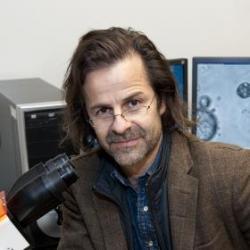 Ouseph, Li et al., "Atypical E2F Repressors and Activators Coordinate Placental Development" has been accepted for publication in Dev Cell. Co–first author Jing Li was an MG graduate student.
Jing joined Genentech after receiving her PhD and just accepted the position of
Principal Scientist I position in the Genomics & Oncology Department of Roche Molecular Diagnostics.
Congratulations to Jing Li,
Madhu Ouseph, and Gustavo!!