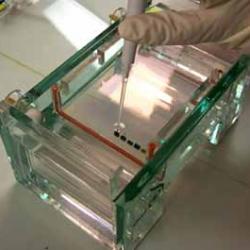 Congratulations to our MG majors who were selected for MG scholarships.
Wagner Scholarship winners – This scholarship is awarded to women undergraduates, preferably in the plant sciences:
Erica Thomas – Slotkin lab
Jennifer Patritti Cram – Chamberlin lab
Holly Paden – Cole lab
Jacqueline Grible – Booton lab
Megan Knapke – pursuing mentor
Byer Scholarship winner - Thomas Byers Memorial Fund is sponsored by Dr. Thomas Byers' family and friends. Dr. Byers was a professor of molecular genetics and an associate dean of the College of Biological Sciences. He had a great interest in undergraduate education.
Edwin Rice – Doseff lab
Arts and Sciences Undergraduate Research Scholarships winner - For students who have attained junior standing and meet one of the following criteria: be a potential candidate for graduation with research distinction; or present other evidence of work on a significant research project.
Brooke Anderson – Alonso Lab