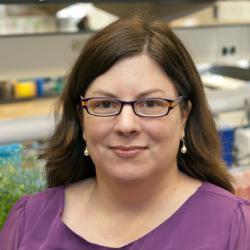 Congratulations to Rebecca Lamb and former PCMB PhD student Niro Siriwardana who have two new publications:
(1) Siriwardana and Lamb "The poetry of reproduction: the role of LEAFY in Arabidopsis thaliana flower formation" published in Int. J. Dev. Biol. 56: 207-221, 2012. Their work was also featured on the issue cover - www.ijdb.ehu.es/web/contents.php?vol=56&issue=4.
(2) Siriwardana and Lamb "A conserved domain in the N-terminus is important for LEAFY dimerization and function in Arabidopsis thaliana" in press in Plant J.
Congratulations!