January 25, 2017
James Hopper
Image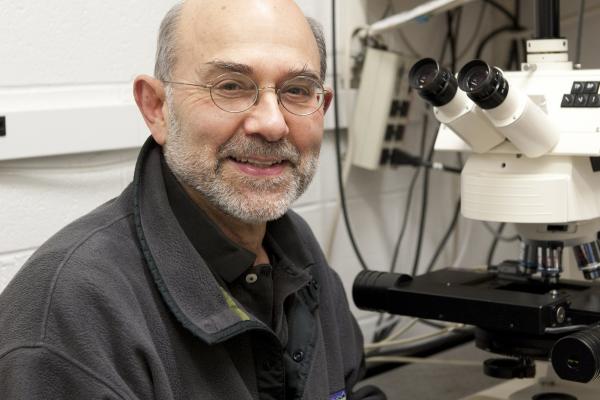 Description
We are deeply saddened to announce that Professor Jim Hopper passed away on January 21st, 2017 at the age of 74. 
Jim graduated from the University of Wisconsin with B.S., M.S. and Ph.D. degrees and then completed postdoctoral studies at the University of Illinois and University of Washington. After spending 27 years as faculty in the Department of Biological Chemistry at the Pennsylvania State University College of Medicine, he joined the faculty at Ohio State in 2006 with joint appointments in Biochemistry and Molecular Genetics. 
Jim's primary research interests were to understand how cells respond to environmental cues by regulating transcriptional switches. He used galactose-responsive transcription in the yeast Saccharomyces cerevisiae to elucidate gene switch regulatory mechanisms that are conserved from yeast to humans. His lab was the first to clone the yeast Gal4 gene, and his work over the next decades contributed greatly to our understanding of how post-transcriptional mechanisms regulate genetic switches. His work resulted in more than 50 publications in prominent journals, and was funded by the NIH for over 30 years.
Jim was a generous and thoughtful scientist who thought deeply about his work and knew something about everything. In addition to his dedication as a research scientist and professor, he was a Renaissance man with widespread interests and talents. He was a world-class gymnast (All American on still rings in 1963) and coached gymnastics while pursuing his MS. His other hobbies included glass blowing, woodworking, stone work, gardening (including his amazing koi pond), snorkeling, photography, cooking, and reading. Most importantly, Jim was an amazing husband and father and a dedicated mentor and teacher to his students. 
Jim's thoughtful friendship and his passion for all aspects of science and science education will be missed by all who knew him. In lieu of flowers, contributions specified for undergraduate research scholarships may be made in Jim Hopper's memory online at
https://www.giveto.osu.edu/makeagift/?fund=315774
or by a check made out to the OSU Foundation (reference fund 315774 and indicate that the gift is in memory of Jim Hopper and mail to The Ohio State University Foundation, 1480 West Lane Avenue, Columbus, OH 43221).
---