November 27, 2019
Molecular Genetics Students and faculty involved in a Multimedia Arts/Sciences installation
Image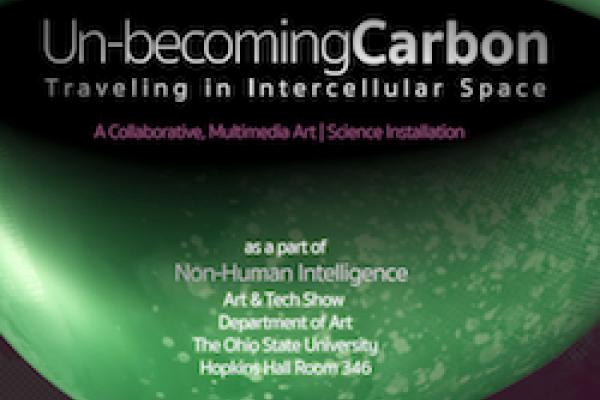 Description
Students in Art, Molecular Genetics, and EEOB have created an interactive Virtual Reality experience about plants as carbon sinks. The show, entitled "Un-BecomingCarbon: Traveling in Intercellular Space" is a collaborative, multimedia Art/Science installation, being presented as part of the "Non-Human Intelligence" Art-Tech show.
The opening reception in 346 Hopkins Hall will be held Wednesday, Dec 4th from 5-7 pm, and the show will also be open on Dec 5th and 6th from 11:00 am - 5:00 pm.
Admission is free and open to the public, and the show is sponsered by Livable Futures (a project of the Global Arts and Humanities Discovery Theme) in partnership with the College of Arts and Sciences Technology Services and the Department of Art
Begin the holiday season by floating through intercellular space and lounging on spongy parenchyma.
---
---