November 3, 2016
Recent papers from Molecular Genetics labs
Image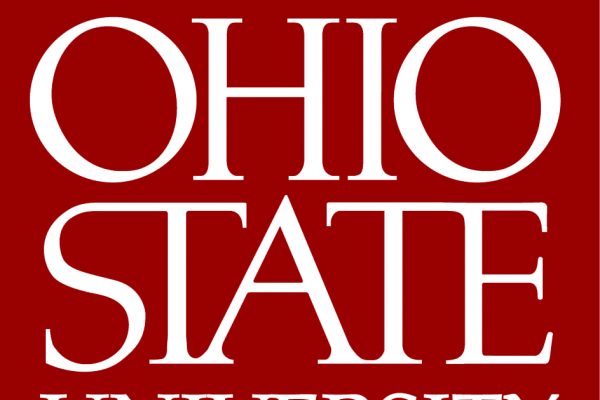 Description
MYB31/MYB42 Syntelogs Exhibit Divergent Regulation of Phenylpropanoid Genes in Maize, Sorghum and Rice. Agarwal T, Grotewold E, Doseff AI, Gray J. Sci Rep. 2016 Jun 22;6:28502. doi: 10.1038/srep28502.
Identification and Characterization of Maize salmon silks Genes Involved in Insecticidal Maysin Biosynthesis. Casas MI, Falcone-Ferreyra ML, Jiang N, Mejía-Guerra MK, Rodríguez E, Wilson T, Engelmeier J, Casati P, Grotewold E. Plant Cell. 2016 Jun;28(6):1297-309. doi: 10.1105/tpc.16.00003.
Circadian Profiling of the Arabidopsis Proteome Using 2D-DIGE. Choudhary MK, Nomura Y, Shi H, Nakagami H, Somers DE. Front Plant Sci. 2016 Jul 12;7:1007. doi: 10.3389/fpls.2016.01007.
Bacterial AvrRpt2-Like Cysteine Proteases Block Activation of the Arabidopsis Mitogen-Activated Protein Kinases, MPK4 and MPK11. Eschen-Lippold L, Jiang X, Elmore JM, Mackey D, Shan L, Coaker G, Scheel D, Lee J. Plant Physiol. 2016 Jul;171(3):2223-38. doi: 10.1104/pp.16.00336.
Oncogenic transformation of Drosophila somatic cells induces a functional piRNA pathway. Fagegaltier D, Falciatori I, Czech B, Castel S, Perrimon N, Simcox A, Hannon GJ. Genes Dev. 2016 Jul 15;30(14):1623-35. doi: 10.1101/gad.284927.116.
The Pseudomonas syringae type III effectors AvrRpm1 and AvrRpt2 promote virulence dependent on the F-box protein COI1. Geng X, Shen M, Kim JH, Mackey D. Plant Cell Rep. 2016 Apr;35(4):921-32. doi: 10.1007/s00299-016-1932-z.
Identification of multiple lipid genes with modifications in expression and sequence associated with the evolution of hydroxy fatty acid accumulation in Physaria fendleri. Horn PJ, Liu J, Cocuron JC, McGlew K, Thrower NA, Larson M, Lu C, Alonso AP, Ohlrogge J.Plant J. 2016 May;86(4):322-48. doi: 10.1111/tpj.13163.
The Spectrum of E2F in Liver Disease--Mediated Regulation in Biology and Cancer. Huntington JT, Tang X, Kent LN, Schmidt CR, Leone G. J Cell Physiol. 2016 Jul;231(7):1438-49. doi: 10.1002/jcp.25242. Review.
Arabidopsis RNA Polymerases IV and V Are Required To Establish H3K9 Methylation, but Not Cytosine Methylation, on Geminivirus Chromatin. Jackel JN, Storer JM, Coursey T, Bisaro DM.J Virol. 2016 Jul 27;90(16):7529-40. doi: 10.1128/JVI.00656-16.
Flavones: From Biosynthesis to Health Benefits. Jiang N, Doseff AI, Grotewold E. Plants (Basel). 2016 Jun 21;5(2). pii: E27. doi: 10.3390/plants5020027.
Direct and Indirect Targeting of PP2A by Conserved Bacterial Type-III Effector Proteins. Jin L, Ham JH, Hage R, Zhao W, Soto-Hernández J, Lee SY, Paek SM, Kim MG, Boone C, Coplin DL, Mackey D. PLoS Pathog. 2016 May 18;12(5):e1005609. doi: 10.1371/journal.ppat.1005609.
E2f8 mediates tumor suppression in postnatal liver development. Kent LN, Rakijas JB, Pandit SK, Westendorp B, Chen HZ, Huntington JT, Tang X, Bae S, Srivastava A, Senapati S, Koivisto C, Martin CK, Cuitino MC, Perez M, Clouse JM, Chokshi V, Shinde N, Kladney R, Sun D, Perez-Castro A, Matondo RB, Nantasanti S, Mokry M, Huang K, Machiraju R, Fernandez S, Rosol TJ, Coppola V, Pohar KS, Pipas JM, Schmidt CR, de Bruin A, Leone G. J Clin Invest. 2016 Aug 1;126(8):2955-69. doi: 10.1172/JCI85506.
Downstream Antisense Transcription Predicts Genomic Features That Define the Specific Chromatin Environment at Mammalian Promoters. Lavender CA, Cannady KR, Hoffman JA, Trotter KW, Gilchrist DA, Bennett BD, Burkholder AB, Burd CJ, Fargo DC, Archer TK. PLoS Genet. 2016 Aug 3;12(8):e1006224. doi: 10.1371/journal.pgen.1006224.
The Drosophila Dicer-1 Partner Loquacious Enhances miRNA Processing from Hairpins with Unstable Structures at the Dicing Site. Lim MY, Ng AW, Chou Y, Lim TP, Simcox A, Tucker-Kellogg G, Okamura K. Cell Rep. 2016 May 24;15(8):1795-808. doi: 10.1016/j.celrep.2016.04.059.
Roles of the novel coiled-coil protein Rng10 in septum formation during fission yeast cytokinesis. Liu Y, Lee IJ, Sun M, Lower CA, Runge KW, Ma J, Wu JQ. Mol Biol Cell. 2016 Aug 15;27(16):2528-41. doi: 10.1091/mbc.E16-03-0156.
Targeted genetics in Drosophila cell lines: Inserting single transgenes in vitro. Manivannan SN, Simcox A. Fly (Austin). 2016 Jul 2;10(3):134-41. doi: 10.1080/19336934.2016.1191716.
Modular elements of the TPR domain in the Mps1 N terminus differentially target Mps1 to the centrosome and kinetochore. Marquardt JR, Perkins JL, Beuoy KJ, Fisk HA. Proc Natl Acad Sci U S A. 2016 Jul 12;113(28):7828-33. doi: 10.1073/pnas.1607421113.
Silencing in sperm cells is directed by RNA movement from the surrounding nurse cell. Martínez G, Panda K, Köhler C, Slotkin RK. Nat Plants. 2016 Mar 21;2:16030. doi: 10.1038/nplants.2016.30.
Regulation of nuclear shape and size in plants. Meier I, Griffis AH, Groves NR, Wagner A. Curr Opin Cell Biol. 2016 Jun;40:114-23. doi: 10.1016/j.ceb.2016.03.005.
Deubiquitination and the regulation of stress granule assembly. Nostramo R, Herman PK. Curr Genet. 2016 Aug;62(3):503-6. doi: 10.1007/s00294-016-0571-9.
Full-length autonomous transposable elements are preferentially targeted by expression-dependent forms of RNA-directed DNA methylation. Panda K, Ji L, Neumann DA, Daron J, Schmitz RJ, Slotkin RK. Genome Biol. 2016 Aug 9;17(1):170. doi: 10.1186/s13059-016-1032-y.
A Ploidy-Sensitive Mechanism Regulates Aperture Formation on the Arabidopsis Pollen Surface and Guides Localization of the Aperture Factor INP1. Reeder SH, Lee BH, Fox R, Dobritsa AA. PLoS Genet. 2016 May 13;12(5):e1006060. doi: 10.1371/journal.pgen.1006060.
A Hybrid-Body Containing Constituents of Both P-Bodies and Stress Granules Forms in Response to Hypoosmotic Stress in Saccharomyces cerevisiae. Shah KH, Varia SN, Cook LA, Herman PK. PLoS One. 2016 Jun 30;11(6):e0158776. doi: 10.1371/journal.pone.0158776.
Plant mitochondrial Complex I composition and assembly: A review. Subrahmanian N, Remacle C, Hamel PP. Biochim Biophys Acta. 2016 Jul;1857(7):1001-14. doi: 10.1016/j.bbabio.2016.01.009.
Pharyngeal morphogenesis requires fras1-itga8-dependent epithelial-mesenchymal interaction. Talbot JC, Nichols JT, Yan YL, Leonard IF, BreMiller RA, Amacher SL, Postlethwait JH, Kimmel CB. Dev Biol. 2016 Aug 1;416(1):136-48. doi: 10.1016/j.ydbio.2016.05.035.
Collagen Fibril Ultrastructure in Mice Lacking Discoidin Domain Receptor 1. Tonniges JR, Albert B, Calomeni EP, Roy S, Lee J, Mo X, Cole SE, Agarwal G. Microsc Microanal. 2016 Jun;22(3):599-611. doi: 10.1017/S1431927616000787.
A Land Plant-Specific Transcription Factor Directly Enhances Transcription of a Pathogenic Noncoding RNA Template by DNA-Dependent RNA Polymerase II. Wang Y, Qu J, Ji S, Wallace AJ, Wu J, Li Y, Gopalan V, Ding B. Plant Cell. 2016 May;28(5):1094-107. doi: 10.1105/tpc.16.00100.
Roles of the TRAPP-II Complex and the Exocyst in Membrane Deposition during Fission Yeast Cytokinesis. Wang N, Lee IJ, Rask G, Wu JQ. PLoS Biol. 2016 Apr 15;14(4):e1002437. doi: 10.1371/journal.pbio.1002437.
The Activity-Dependent Regulation of Protein Kinase Stability by the Localization to P-Bodies. Zhang B, Shi Q, Varia SN, Xing S, Klett BM, Cook LA, Herman PK. Genetics. 2016 Jul;203(3):1191-202. doi: 10.1534/genetics.116.187419.
Exploring the Protein Composition of the Plant Nuclear Envelope. Zhou X, Tamura K, Graumann K, Meier I. Methods Mol Biol. 2016;1411:45-65. doi: 10.1007/978-1-4939-3530-7_2.
---