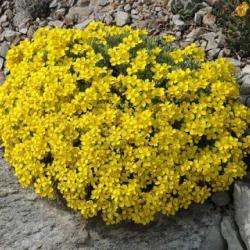 Congratulations to the following Molecular Genetics Undergrads, who have been awarded competitive fellowships to support their independent research!
Undergraduate Research Awards, Autumn 2015:
Mara Catherine Nickel, Molecular Genetics, Eomesodermin: Novel Regulator of Osteoclast Differentiation, Professor Sudarshana M. Sharma
Pallavi Chandna, Molecular Genetics, Intra-nuclear Clusters of the Gene Regulator Ga180: A Possible Novel Gene Repression Mechanism, Professor James E. Hopper
Alissa Caitlin Cullen, Molecular Genetics, Reverse Genetics Screen of Argonaute 6 Interacting Proteins for Involvement in RDR6-RdDM, Professor R. Keith Slotkin
Sara Rose Metcalf, Molecular Genetics, Novel Role of aaRS in tRNA Biology in S. cerevisiae, Professor Anita K. Hopper
Erin Marie Ponting, Molecular Genetics, Improving the Biosynthetic Pathway of Hydroxy Fatty Acids in Physaria fendleri, Professor Ana Paula Alonso
Abigail E. Whiting, Molecular Genetics, Is There a Correlation between Genotype and Phenotype in Familial Dilated Cardiomyopathy?, Professors Ray Hershberger and Ana Morales Reyes
Ohio State Chapter of Sigma Xi Grant-in-Aid of Research
Sophia Friesen, Molecular Genetics, The Importance of microRNA 125a in Skeletal Development in Mice. Professor Susan E. Cole
In addition, these students in Molecular Genetics labs were also award recipients!
Kyrstin Brooke Cramer, Biochemistry, Optimizing the Parameters of Metabolomic Profiling with Gas Chromatography Mass Spectrometry, Professor Ana Paula Alonso
Gabriella Rose Kratzer, Zoology, Biochemical Impacts of the Coffee Berry Borer (Hypothenemus hampei) on Coffee Beans, Professor Ana Paula Alonso
Davesh Nitinkumar Chauhan, Biochemistry, Developing Culture Conditions for Corn Embryos, Professor Ana Paula Alonso