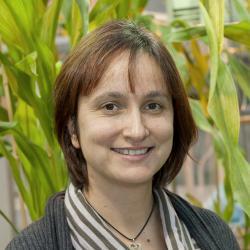 Triple congratulations! MG faculty received three seed grants for collaborative research with the Sao Paulo Research Foundation in Brazil to build upon existing partnerships with researchers in Brazil. Here are the details:
Andrea Doseff partnered with Roberto Kopke Salinas (Instituto de Química/USP) on the project: "Structural relationship of the flavonoid apigenin and hnRNPA2 define the role of plant phytpchemicals in the regulation of alternative splicing"
Erich Grotewold partnered with Paulo Mazzafera (Instituto de Biologia/Unicamp) on the project: "Identification of target genes regulated by the transcriptions factor shine in monocot plants using chilp-seq"
Ana Alonso partnered with Marcos Silveira Buckeridge (Instituto de Biociências/USP) on the project: "Impact of elevated CO2 and drought on metabolism of sorghum"
Congratulations Andrea, Erich, and Ana!