Current Lab Members
Natalie Aloi, Graduate student
Sharon Amacher, PI
Joe Beljan, Undergraduate researcher
Cassie Blajszcak, Fish facility undergraduate
Sydney Crespy, Fish facility undergraduate
Thomas Gallagher, Research Scientist
Pooja Gangras, Graduate student
Crystal Godon, Fish facility undergraduate
Aniki Ismail, Fish facility undergraduate
Geremy Lerma, Graduate student
Monica Mannings, Graduate student
Andrey Martinichin, Fish facility undergraduate
Danielle Pvirre, Research Assistant
Jared Talbot, Postdoctoral fellow
Kiel Tietz, Graduate student
Daniel Trouten, Fish facility undergraduate
Sharon Amacher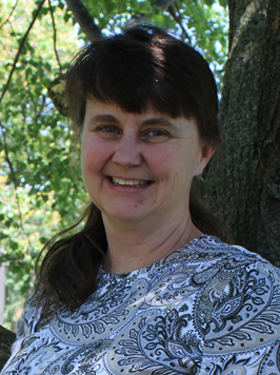 Sharon got her BA in Physiology from UC Berkeley and her PhD in Biochemistry from the University of Washington. She did her postdoctoral work with Charles Kimmel at the University of Oregon, before joining the faculty at UC Berkeley in 1999. In 2012, she moved her laboratory to The Ohio State University, where the group studies many aspects of muscle biology, using the zebrafish as a model for human development and disease. Email Sharon.
Thomas Gallagher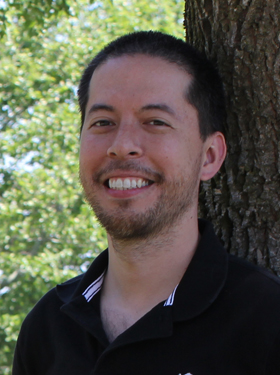 Tom received his BS in Genetics & Plant Biology from UC Berkeley and his PhD in Plant Biology in the Gasser lab at UC Davis. His PhD research explored the YABBY class of transcription factors that drives asymmetric development. Tom began his postdoctoral work with John Conboy at the Lawrence Berkeley National Lab and through a collaboration with the Amacher lab, he revealed a critical role for Rbfox-mediated alternative splicing in developing zebrafish muscle. Tom moved with the Amacher lab to Ohio State and is collaborating with Guramrit Singh's lab to explore EJC dynamics using the vertebrate model zebrafish. Tom enjoys a dual appointment, merging the biochemical expertise of the Singh lab with the developmental expertise of the Amacher Lab. Outside of research, Tom is an avid reef enthusiast and cares for a breeding pair of clown fish. Email Tom.
Pooja Gangras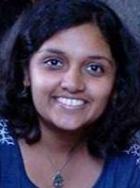 Pooja was born in India, raised in India and Indonesia. She completed her B.Tech in Genetic Engineering at SRM University, Chennai, India. She began her graduate career in Fall 2014 as a joint appointment in the Amacher and Singh labs. Her current work focuses on using biochemical approches to further understand the role of the EJC in zebrafish as well as on studying the developmental functions of EJC using the zebrafish model organism. In her spare time she likes to travel, read and dance. Email Pooja.
Kimberly Hromowyk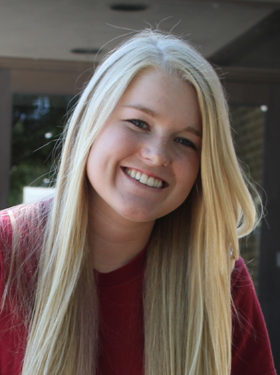 Kimberly received her BS in Biochemistry, with a minor in Biology, at the Winona State University in Minnesota where she was also an Academic All-American Division II softball player. She started her graduate career in the fall of 2012 at OSU and joined the Amacher lab in the spring of 2013. Her current research focuses on fast muscle cell fusion in response to the slow to fast muscle cell signaling process in the zebrafish embryo. She was born and raised in Brighton, Wisconsin and her hobbies include playing sports, hunting, fishing, and camping. Email Kim.
Jared Talbot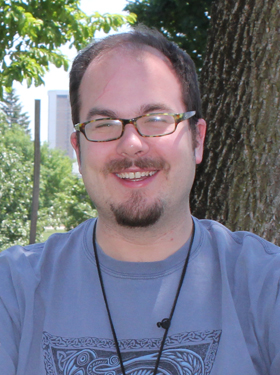 Jared got his BS in biology from Cornell university, where he began to focus on development and genetics. He then pursued doctoral studies in Charles Kimmel's lab at the University of Oregon, where he used zebrafish to study skeletal development. Jared began his Amacher lab Post-doc in 2011, and switched his focus from skeleton to muscles. He is presently studying the signaling processes that trigger muscle cell maturation. In his spare time, Jared attends deacon school, bikes, and dances. Email Jared.
Kiel
Tietz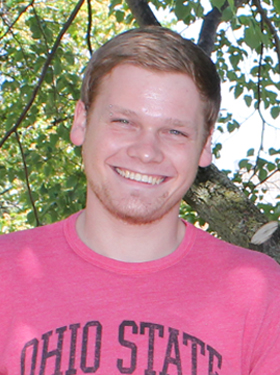 Kiel was born and raised in Minneapolis, Minnesota. He earned his BS in Biotechnology from the University of Wisconsin-Stout with a minor in Mathematics. Kiel came to OSU for doctoral work and joined the Amacher lab in early 2013. His research currently focuses on regulation of the segmentation clock and somitogenesis. In his spare time Kiel loves to snowboard, watch the Vikings, and relax with good friends. Email Kiel.
Lab Alumni
Former Postdocs
Clarissa Henry, Associate Professor, University of Maine
Tina Han, Technical Specialist, Cepheid
David Daggett, Assistant Professor-in-Residence, University of Connecticut, Storrs
Emilie Delaune, ENS Lyon
Michael Berberoglu, Associate Professor, Huazhong Agricultural University, Wuhan, China
Former Graduate Students
Michael Urban, Bio-Rad Laboratories
Kariena Dill, Scientist, Dovetail Genomics
Benjamin Martin, Assistant Professor, Stony Brook University
Aaron Garnett, Group lead scientist, ArcherDX
Kate Brown, Principal Scientist, Cord Blood Registry
Jasmine McCammon, Postdoctoral Fellow, Whitehead Institute
Adrienne Maxwell, Scientist, ThermoFisher
Nathan Shih, Postdoctoral Fellow, UC Davis
Deepika Sharma, MS Ohio State
Former Undergraduates (doing research for 2+ semesters and/or summer)
Andrew Norman, Graduate school, UCSF
Neha Jain
Jenny Lu, Physiology Masters Program, Georgetown
Erika Vergara
Thuy Truong, Graduate school, UC Berkeley
Omar Mohamedaly, Medical school, UC Davis
Wendy Durst, Director of Strategic Partnerships at Seneca Family of Agencies
Xiao Xu, Graduate school, Stanford
Pratheepa Sivaswarupan, Medical school, UCSF
Ilana Garcia-Grossman
Eric Strobl, MSTP program, U. Pittsburgh
Martina Desalvo, Graduate school, UCLA
Joshua Arribere, Postdoctoral fellow, Stanford
Esmeralda Aguayo, Research Associate, Gilead Sciences
Nicole Whitfield
Shaunak Adkar, MSTP program, Duke University School of Medicine
Michael Goldrich, Medical school, UCSF
Malgorzata Liro, Graduate school, UC Davis
Paul Wang, MSTP program, U. Minnesota
John Tung
Rachel Leist, Veterinary Assistant
Anne Kalinoski, Graduate school, Ohio State
Marisol Gomez, Prep Scholar, University of Alabama, Birmingham
Thatcher Healy, NSF-REU
Casie Jingle
Swanny Lamboy, Graduate Student, MIT
Meghan Blunt
Sarah Shepherd, NSF-REU
Emily Teets, Blaser lab OSU
Cody Cummings, NSF-REU
Jinghan Zhao, Undergraduate researcher
Former High School Students
Duy Phan, Undergraduate student, Johns Hopkins
Former Research Associates/Technicians
Jen Anderson, Research scientist, Carnegie Institution of Washington
Emily Janus, Website Operations Manager, Pearl Izumi
Thinh Huynh, Medical school
Nicolas Derr, Medical school, UCLA
Zachary Morrow, Graduate school, University of Wisconsin, Madison